Table Restore 2: Sanding the legs
I thought I would start with the legs using a foam sanding block and course grain sandpaper to get an idea of how long it would take.  The video below shows how I got on..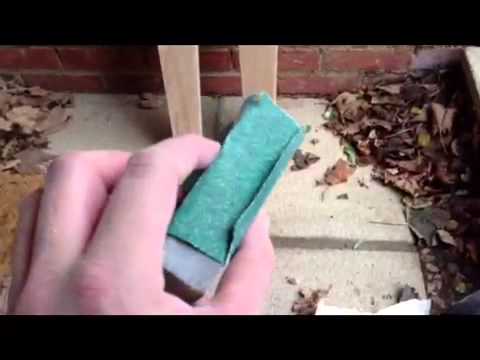 Sanding the legs
It's worked quite well and only took about 45 mins. That said I think it will be hard work to do large flat areas so will be doing some research into sanders I think.

The sanded legs
 Next to do is to sand the rest of the table …